Sporen
Weismes, 2018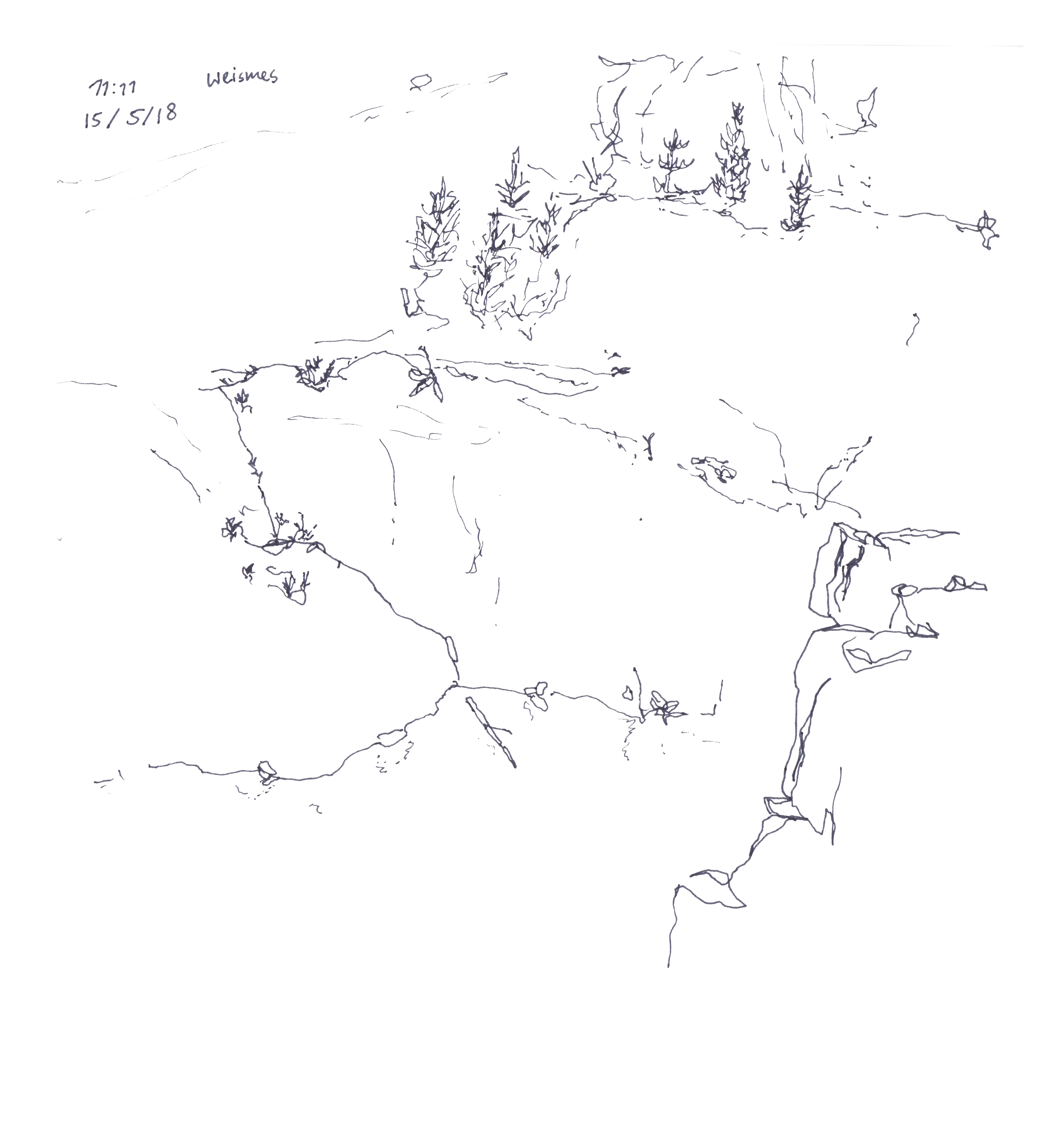 Sporen
was made in a belgium quarry, a landscape already touched by humanity.
The traces ('sporen') were added as a very literal expression of human movement in nature.
The traces of the movement emphasize the artificiancy of the quarry.
At the same time, in the process of leaving the traces, the natural matter of the landscape is being embraced and researched.
Only natural matter was used that was found within the photo frame.
This rule created a restricted landscape in which I moved around, as if it were a micro world.
An awareness of the boundaries of the photo frame arose.
.